5 Star Flooring is a Sydney-based family-owned business which provides timber floor sanding services for houses and commercial premises. Our experienced floor sanders in Wollongong service the whole region and have established an outstanding reputation here for the high quality of the floor sanding we provide.
We offer wood floor sanding services for both outdoor decks and indoor flooring within your house or commercial premises such as shops or offices. We repair existing timber floors and can remove and dispose of any existing floor coverings at little cost.
The cost of the floor sanding is contingent on the overall condition of the wood, the finishes used, and the size of the floor to be sanded.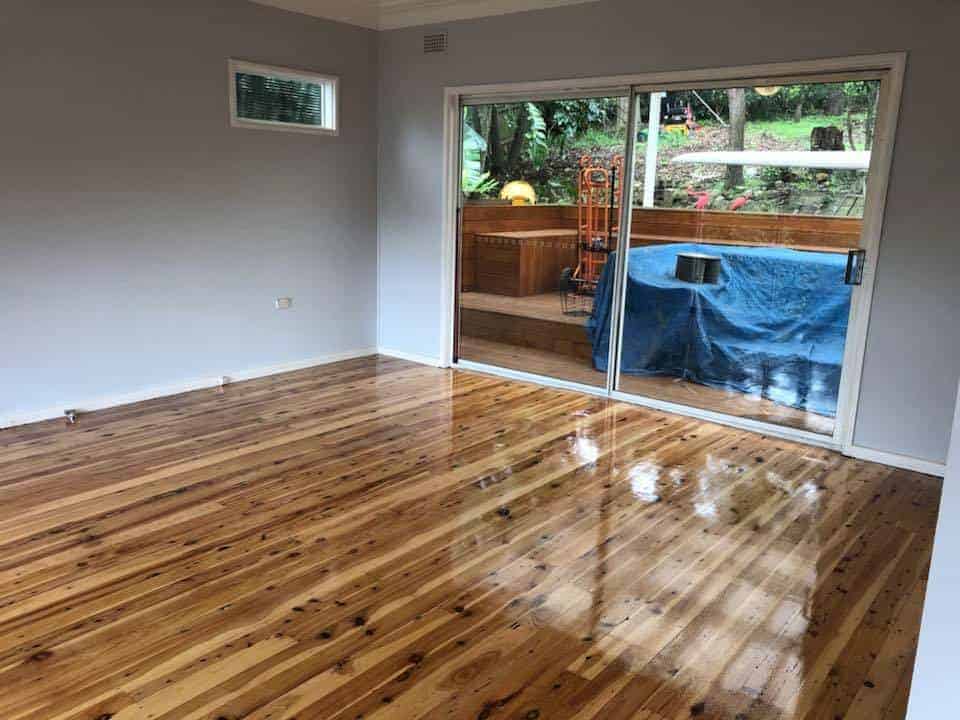 We make floor sanding an easy process for you to arrange. Here is what you can expect from us:
1 – Arrange a time convenient for you for a 5 Star Flooring team member to visit your house. You will be provided with a competitively-priced comprehensive quote. This is the time to go over any questions and concerns you may have and find out more about the various floor staining and finishing options we provide.
2 – You agree and sign off on the quote.
3 – Prior to the commencement of the floor sanding, a 5 Star Flooring representative will make the time to go over the sanding process so you can make arrangements to remove furniture from the area (you could either do this yourself, or we can do this as part of our service) and perhaps make plans for temporary accommodation, where relevant. Note that certain finishes emit powerful, toxic fumes as they dry and harden over several days, so it is imperative to vacate your home while this is happening. Then again, other finishes are non-toxic and can begin to be used lightly after several hours, so there is no need for temporary accommodation in these instances.
We have over a decade of experience in floor sanding and know the amount of time and effort required to do the job correctly so that nothing but the best result is obtained. Customer satisfaction is our aim for each and every floor sanding job we do.
On top of our well-honed technique, our experienced team only uses the most and state-of-the-art sanding machinery designed to quickly and precisely do each step of the sanding process: from large-grit sanding to refined sanding towards the end, and specialised equipment for hard-to-reach places. We subsequently use a range of premium stains and other finishes to get just the look you want.
Join the large number of satisfied customers who get to enjoy their beautiful timber floors each day.
The timber flooring services we provide in Wollongong are:
Floor Polishing

Deck Sanding & Oiling

Timber Floor Repairs

Lime-wash Polishing