5 Star Flooring can help transform the look of your house from ordinary to extraordinary through the provision of our expert floor sanding service. You may have floorboards that need sanding in a brand new home or home extension, or you may be renovating and looking to replace existing floor coverings or repairing damaged floorboards.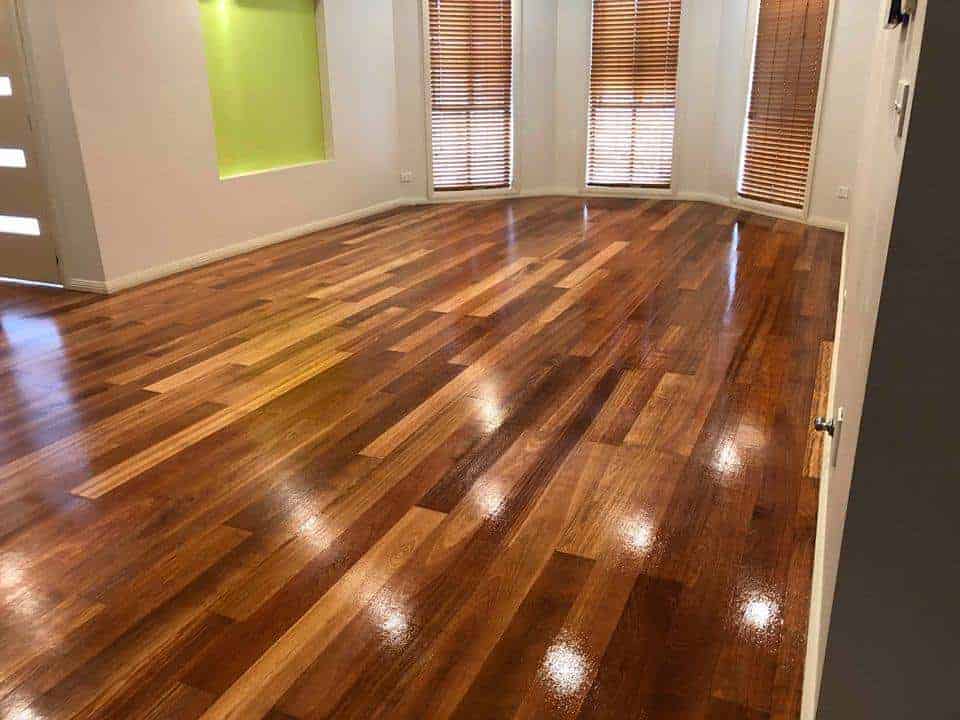 5 Star Flooring's floor sanding services is bound to provide you with a top-notch quality result you will be pleased with.
Having more than a decade of experience in floor sanding in Campbelltown, we know a thing or two about getting things just right—and know the myriad ways inexperienced people can get it so very wrong too! Having helped hundreds of customers in and around Campbelltown achieve exceptional results, we go one step further and ensure the way the floor is treated and finished will provide a truly lasting result.
We can also provide many examples—both customer as well as 'before and after' photos—to showcase our abilities.
Our costs are determined on a case by case basis. We take the time to come to you and assess your floor, discuss the myriad different finishes available to achieve a certain look, to restore damage or protect against wear or climatic conditions before we provide a competitive quote. When we do so, this takes into account the condition of the timber, whether or not individual hand works are required for tricky-to-reach spaces and the actual size of the floor to be sanded.
And while we offer a quality service covering all aspects of floor sanding, if you are budget-conscious, you can still save some money by assisting in these ways:
• Remove all of your own furniture from the area to be sanded
• Where relevant, take out all existing floor coverings and dispose of them
• Take out any nails (though leave the puttying to us)
There are no surprises on the completion of the job as our competitive quotes clearly set out a description of all inclusions.
Rather than using contractors, all members of our team are well-trained staff members who are experts in operating our specialist equipment to obtain professional-standard floor sanding results. Every time. We go so far as to guarantee your satisfaction.
To obtain a competitive, accurate quote, someone from our friendly team will make the time to visit you at your office or home to assess the sanding area, talk you through some of the available options and compile a personalised quote clearly setting out all aspects of the job.
Prior to commencing on the project, we will discuss the work schedule to give you plenty of time to prepare yourself and your household for the upcoming work. This may include arranging alternative accommodation should you choose a finish which has toxic offgasses as it hardens and dries after application. This normally takes about two days. Again, this is something we cover off with you during the consultation.
We are so confident in the quality of our work, we guarantee you will be satisfied. If you would like to know more about us and our past projects, we are happy to provide a large number of testimonials as well as photographs of 'before and after' projects from the past.
If you live in and around Campbelltown, we can provide you with the following floor services: