The team at 5 Star Flooring are professional floor sanders for Sydney Eastern Suburbs. We transform the look of your house from drab to sensational, enhancing it with the timeless warmth and texture of well-treated or restored wooden floors.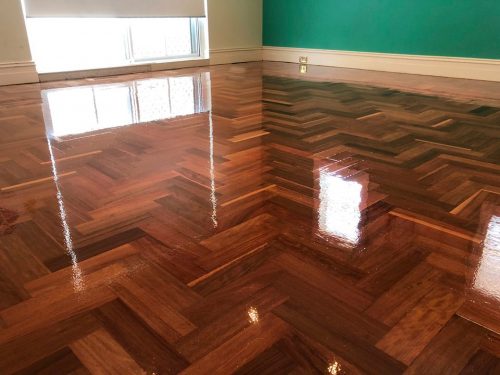 Whether you are looking to replace your current floor coverings, are renovating or repairing your wooden floorboards, or have a new home or extension, you will be impressed with the transformative power of professionally done, freshly sanded floors. With the 5 Star Flooring team, you are in safe hands to get the job done right every single time.
With more than a decade of experience in the flooring business, we have sanded and finished hundreds of floors right across Sydney's eastern suburbs, and have many very happy customers. Accordingly, we can provide numerous examples of past projects and glowing testimonials to give you greater peace of mind that you have chosen the right team to work on your home. We sand your floors with meticulousness and precision.
Despite our many years of experience and the fact we use only high-tech, state-of-the art equipment, our costs remain very competitive. We look to the size of the rooms to be sanded, the condition of the existing wooden floors and if any hand works are deemed necessary for difficult-to-reach areas.
Our floor sanding service is of the highest calibre, and we do not recommend this task be done on a DIY basis. However if you would like to save some money, you may want to assist us in the following ways, in which case our already competitive quote for the entire service could be reduced:
• Remove all of the furniture from the rooms to be sanded
• Get rid of existing floor coverings, if applicable
• Remove any floorboard nails (but leave it to us to do the puttying)
Our quotes are competitively priced. They itemise the full description of what is included, so we are clear and transparent about every aspect of the job and the associated costs.
Rather than using contractors, we employ only carefully trained staff to work on your floors. We use state-of-the-art gear to achieve professional-standard floor sanding on every job. Given we use the best available equipment, we only hire the best possible staff to ensure you are guaranteed the very best results for your timber floors.
A member of our friendly staff will visit you at your home or office to make an assessment of the sanding work to be done. They will talk about the options available based on the condition of the floor and intended look and intended use and give you an accurate, up-front quote for sanding your floors.
Before the job begins, we go through the schedule of work to give you plenty of time to prepare. This may include making alternative accommodation arrangements while the sanding is being completed, especially if you choose a finish that emits toxic fumes while it is setting. We will go over everything during our consultation with you.
We have an extensive collection of past client testimonials and 'before and after' photographs of the jobs we have completed. We can supply many references which confirm the high standard of our work. For this reason, we can offer you a 100% satisfaction guarantee for your floors.
We offer the following services in Sydney's eastern suburbs: