With 5 Star Flooring, you can expect an expert service which will drastically improve the look of your home from tired to stunning. It might be that you are renovating, have decided to replace your existing floor coverings, or would like your wooden floor boards repaired. Perhaps too, you have a new home with newly laid floorboards which require sanding and finishing. With our highly skilled experts and top-of-the-range gear on the job, you are bound to be impressed with the finished result.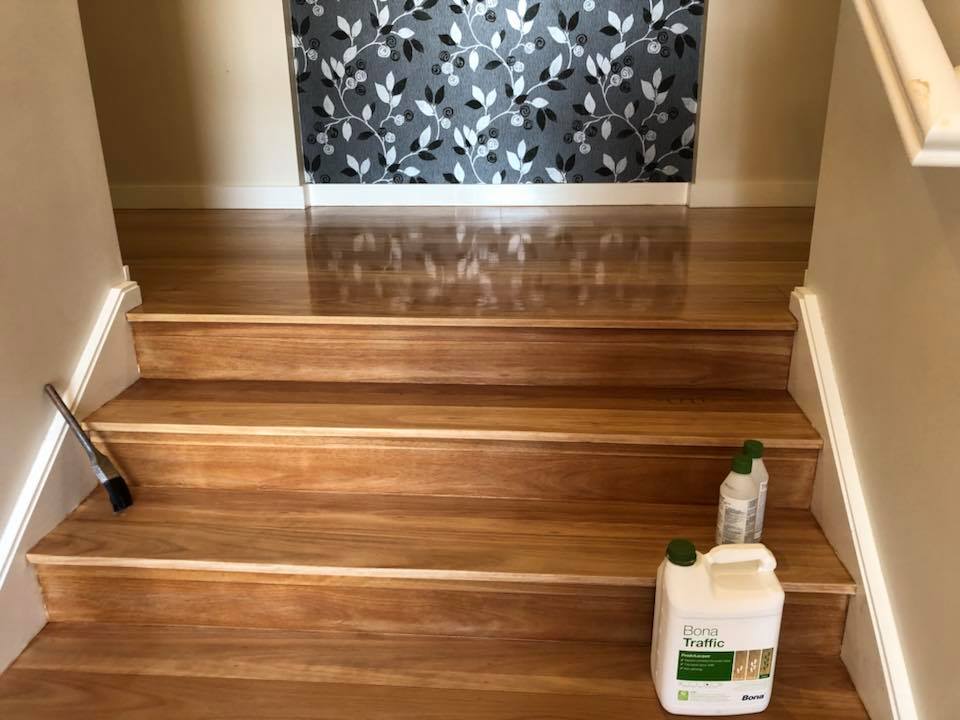 And with more than a decade of experience in the floor sanding business, we have expertly and successfully sanded hundreds of floors. Our professional floor sanding in the Western Suburbs of Sydney will have you enjoy many more years of beautiful timber flooring, whatever the conditions (including wear, exposure to UV rays, etc.) your floors are subjected to.
Our costs are very reasonable and competitive. When pricing each project, we take into account the size of the floor that will be sanded, the overall condition of the timber and any requirement for hand work for tricky places that are hard to reach.
We urge you to leave the actual sanding to us as training, experience and high-end equipment is required to get it right. However, should you choose to save money on some elements of the job, you can do so by assisting us in these ways:
• Remove all your own furniture from the space to be sanded
• Remove and dispose of existing floor coverings, if this is relevant
• Remove any nails (though do leave the puttying to us)
Our quotes are not only competitive but transparent: we outline all inclusions so you know precisely what you are paying for. With us, you will know what to expect.
Our trained staff use the very best gear available to obtain the highest quality floor sanding results. We not only use the best equipment but hire and train quality staff to guarantee exceptional results each and every time.
One of our team members will arrange a time to visit you at your home or office in order to assess the sanding area, talk about the different finishing options and give you a comprehensive, competitive quote.
Before we begin on a job, we would go through the work schedule with you to maximise the lead-time for you to make arrangements while the sanding is being carried out. At times, we need to use finishes that give off toxic gasses while they set and dry. In these instances, you are required to temporarily relocate for a day or two. This and other matters will be covered during your personalised consultation.
We are 100% confident we can deliver the best floor sanding service available and so guarantee our work. We can additionally supply you with many testimonials from happy clients along with a large number of 'before and after' photographs of our past jobs to back our claims.
Some of the flooring services we offer to our clients in the western suburbs of Sydney are: