The highly trained team at 5 Star Flooring can provide all types of services when it comes to wooden flooring: be it sanding and polishing, repairs or new floor installations. That includes difficult-to-reach places such as corners and stairs. We cater for all domestic and business premises and guarantee a highly professional job every time.
Timber flooring gives indoor spaces a unique appeal. The natural texture and feel are unsurpassed when it comes to luxe styling. The easy care is also a plus. And with a wide range of looks and materials to choose from, timber floors can suit any decor, from sleek and modern to timeless vintage.
But flooring requires maintenance, and eventually, the ravages of wear and exposure to the sun means your floor will need to be assessed and repaired by professionals to help you continue to enjoy it for more years to come.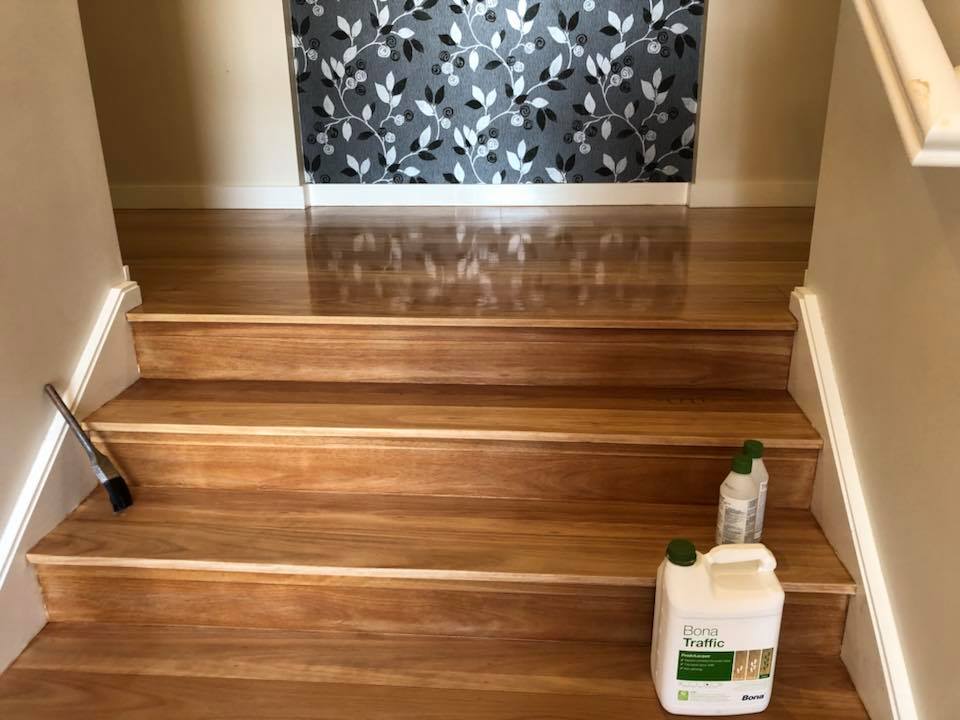 Sydney residents and business owners can benefit from 5 Star Flooring's more than a decade of experience in specialist wooden floor restoration. Perhaps it is just a matter of repairing scratches or loose nails.
Below are some of the bigger issues we encounter and fix:
Direct exposure to the sun's UV rays especially in the case of outdoor decking, means additional treatment by way of polyurethane (which is resistant to UV rays) or extra oiling is needed. We recommend you check all wooden flooring be it indoors or outdoors for signs of wear. Oftentimes, a fresh finishing coat is all that is needed, but if the damage is too far gone, the timber will need to be sanded right back to expose the attractive wood grain that is desired before another finishing coat is applied.
Wood that is untreated will soften over time and eventually rot if it is not protected properly. This is especially the case for areas in contact with water, such as the floor beneath leaky refrigerators, outdoor decking and when too much water has been used when mopping the wooden floors.
Incorrect techniques used to install the original flooring may also cause damage from the eventual exposure to moisture. We assess the extent of the damage and indicate whether or not we can repair the whole floor or if certain sections may need replacement.
A flow-on effect from timber flooring that has been damaged by water is its susceptibility to termites, which thrive in moist, dark, cool wood. If you find that termites are an issue with your timber flooring, it is imperative you curb any further damage by calling in pest control professionals. Once the termite treatment has been completed, that is where we at 5 Star Flooring come in. As we sand back the floorboards, we will look out for any further sub-surface damage and keep you informed about our findings. It may be that some sections of the floor can be salvaged whereas others have been damaged too much and will need to be replaced.
Big issues or small, we can help repair your wooden floors, indoors or out, for a professional result that will delight. Call 5 Star Flooring today to discuss timber floor repairs in Sydney's metropolitan area as well as Campbelltown and Wollongong.