5 Star Flooring is a family owned and operated business. Our floor sanders in the inner west of Sydney have more than a decade of experience in every aspect of floor sanding and restoration. We are therefore better experienced and equipped than most to restore and sand flooring in the many heritage houses in this part of the city.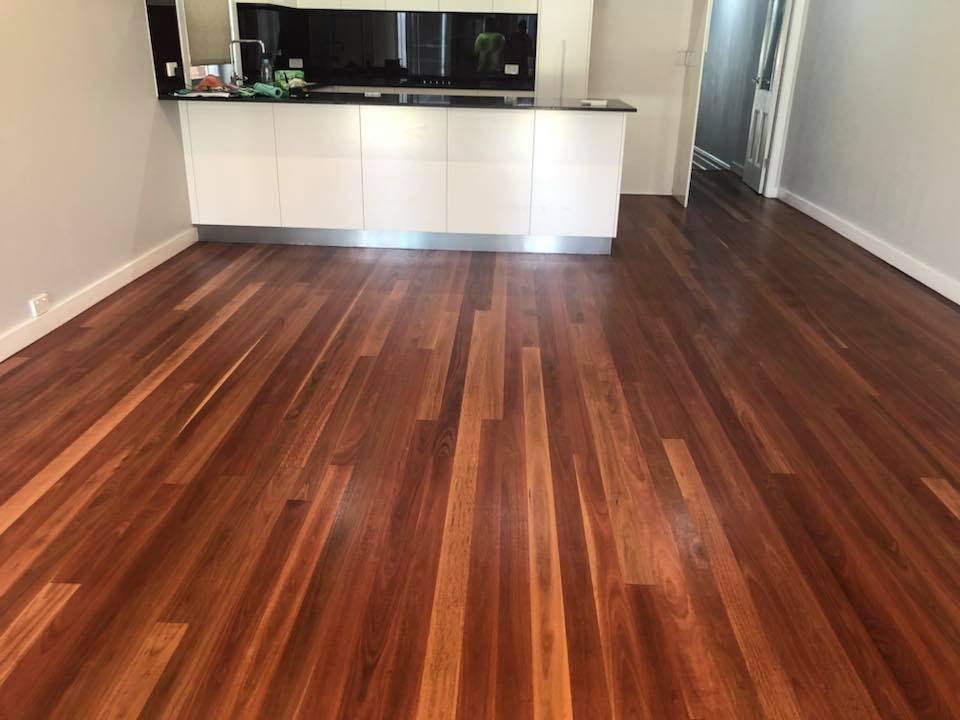 We work on both inside and outside wooden timber flooring—even that which is especially susceptible to traffic wear, exposure to the elements and which has been subjected to the ravages of time.
There are a number of factors we take into account when providing you with a quote: namely, the size of the area to be sanded, the condition of the existing wooden floorboards, whether or not there is any intricate work that needs to be done by hand and also your choice of the finish to be used.
Regarding the choice of finish, this will depend on both the look you are going for, the intended use, our assessment and your budget. We will talk through the various options with you and offer the best advice and a competitive quote.
Floor sanding is a specialised skill which requires specific training and experience to consistently ascertain the best result.
All of our staff at 5 Star Flooring are trained to high standards and have a lot of years' experience behind them. In that time, we have regularly come to the rescue of many people who have attempted floor sanding themselves as a DIY task, but have run into difficulties. We note that sometimes, those who are inexperienced can further damage the flooring, which will subsequently cost more money to fix.
Sometimes, the DIY equipment is sub-standard and it is hard even for experienced people to create a good finish with it. Other times, even when high-end equipment is used, when the operator lacks experience, the powerful equipment can lead to big mistakes.
So for those wanting to save some money in the whole process, we recommend leaving the actual floor sanding to us, but assist in the following ways:
Move out all the furniture from the room or rooms which are to be sanded
Remove and dispose of all unwanted floor coverings
Remove any nails, but leave any repairs and puttying to us.
You can discuss the abovementioned matters with a 5 Star Flooring team member to help reduce the costs on your quote. We will give you a comprehensive, itemised quote which sets out all costs so there will not be any surprises on your invoice after the work is done.
We are genuine professionals with over a decade of experience in floor sanding. We encourage you to obtain a number of quotes for your floors, and most importantly, do ask for references from previous clients, coupled with images of the individual past projects.
We have a big number of testimonials from our past clients as well as 'before and after' photographs from the Inner West area which we are happy to show you as evidence of the quality of our work.
Contact us today for a complimentary quote.
Our floor sanders offer the following services to customers in the Inner West of Sydney: